liteBOX
2013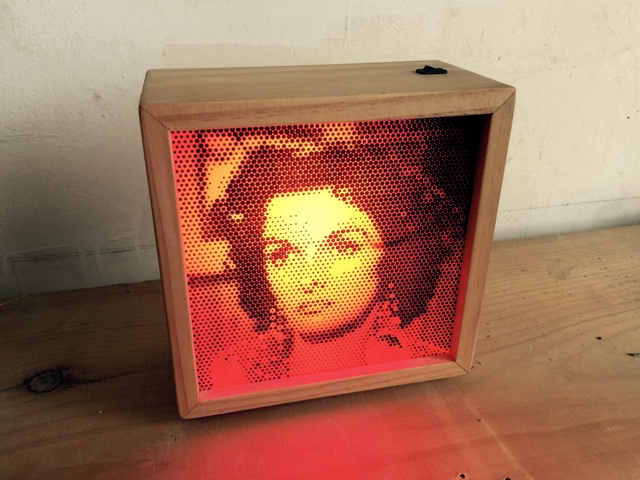 photobioreactor
2012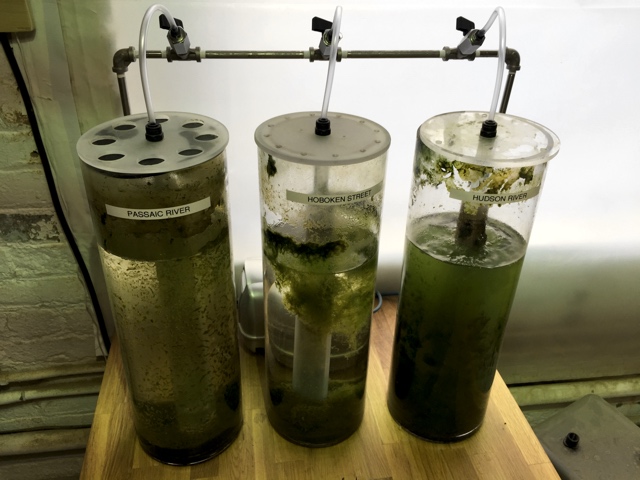 A photobioreactor using an airlift for circulation with several different types of algae collected locally.
LED floor lamp
2007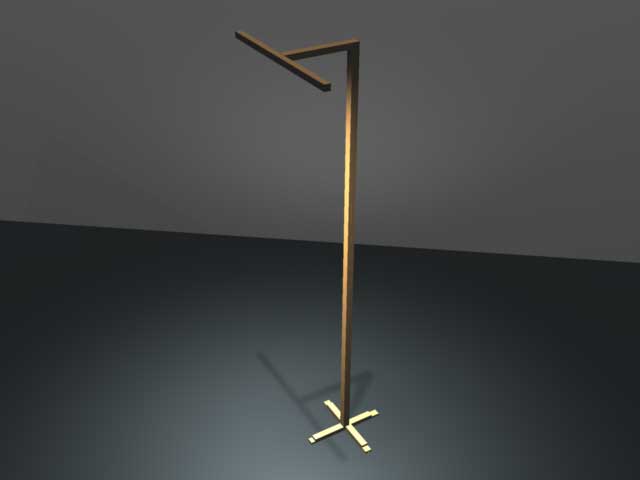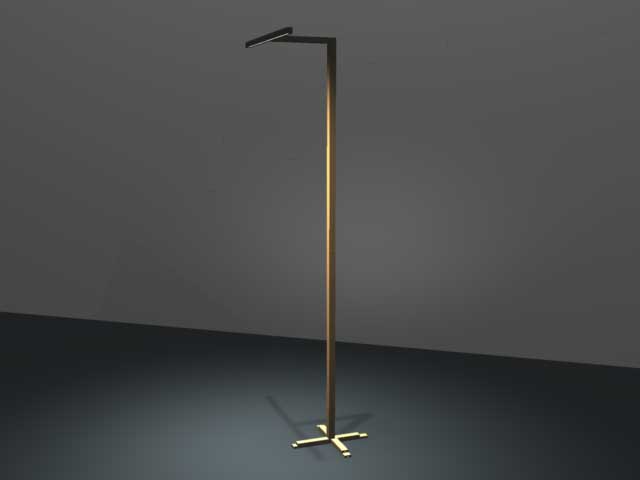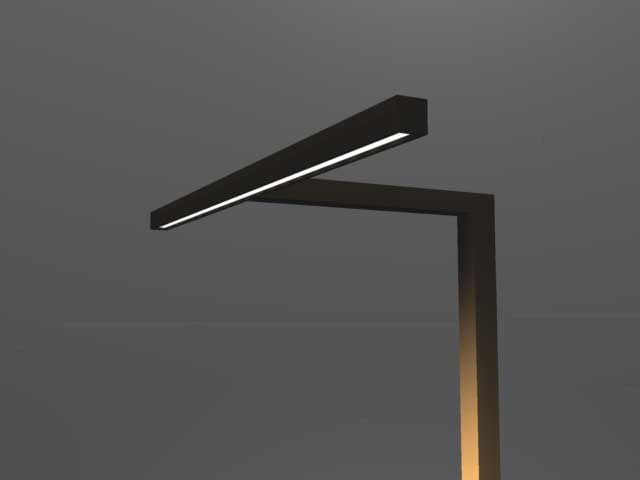 Just some renders of a mockup.
Computer_Guy
2006
I began this to amuse myself. The funny thing is I found this to be relaxing. I started writing blocks of code for facial expressions. Soon enough I hope to link those subroutines to some of the light meter code and hook it into his eyes. Computer_Guy looks really funny on a projector. This made me go play Zork for an hour.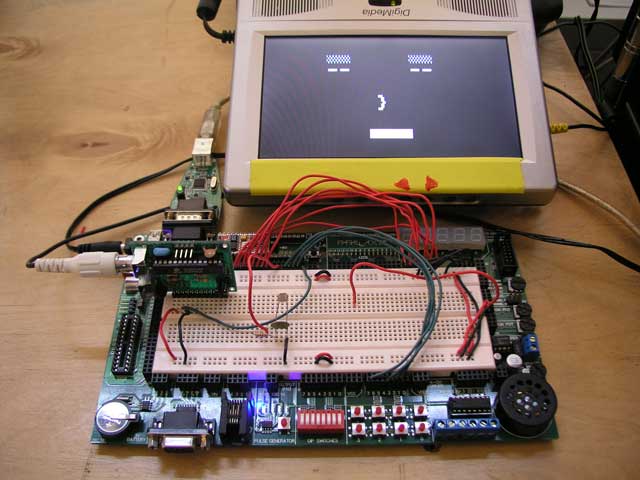 Most of the stamp stuff I have been messing with is using the the SX Video Module. It's a pretty sweet little board, with 128 characters, that outputs a composite video signal as well as audio. It's super easy to get up and running and has extra pin outs to send signals to other devices like X10 controllers or wireless modules. This thing is great for writing little games or drawing programs.
flat floor lamp
2006
Four cold cathode fluorescent lamps are slotted into a wooden floor lamp structure powered by a 7Ah Lead-Acid battery with a 5 LED battery monitor.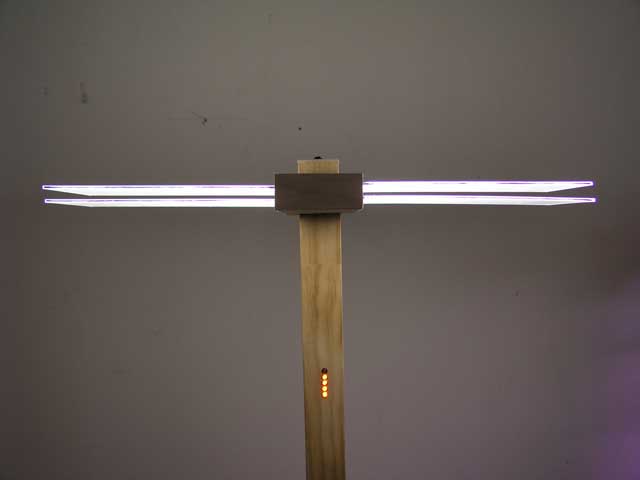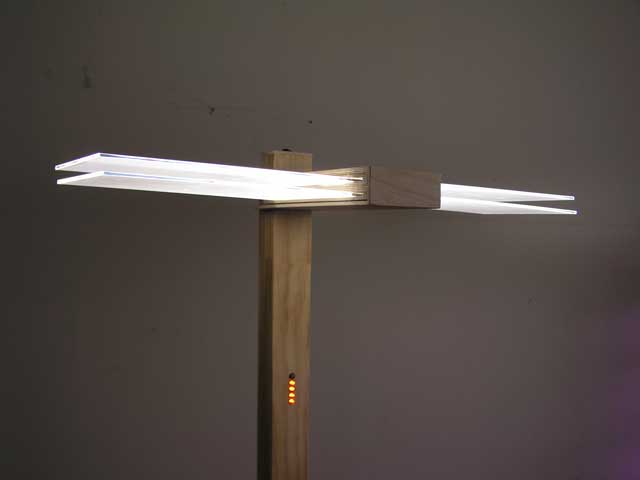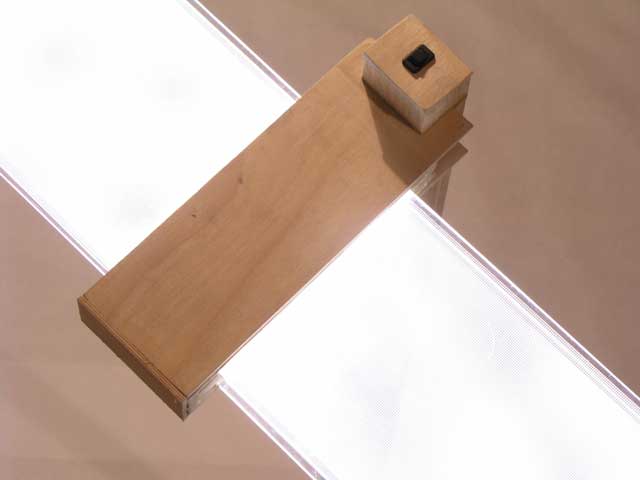 colloidal suspension
2006
Yep, a lava lamp. I always wanted to make one with my own mixture, so I found a recipe on the net somewhere and tried it out. It took me about two tries to get the mixture right, and I think it turned out well. I forget the exact mixture, but I used a mix of alcohol (main ingredient), beeswax (the solid melty stuff), and some turpentine. I think there is 65 watt bulb in the coffee can.
This thing gets hot. Make sure the glass is well tempered. I tried it with a large pickle jar and it shattered from the heat, dripping alcohol and wax all over the bulb, shorting my wiring. Whoops.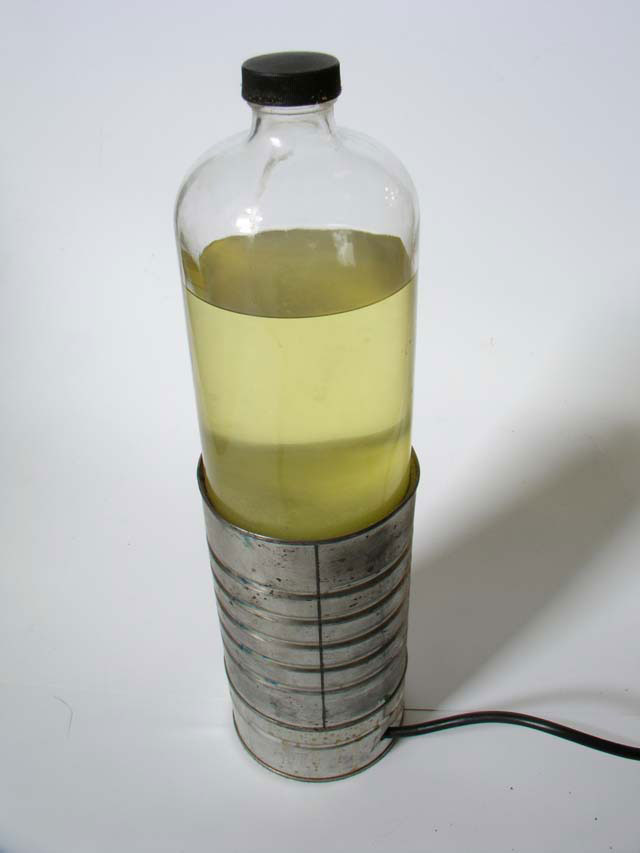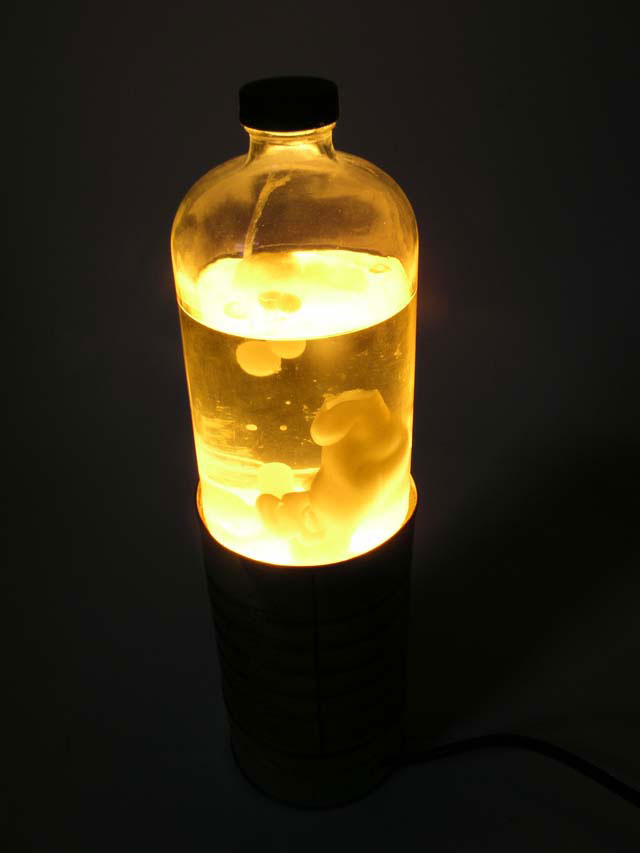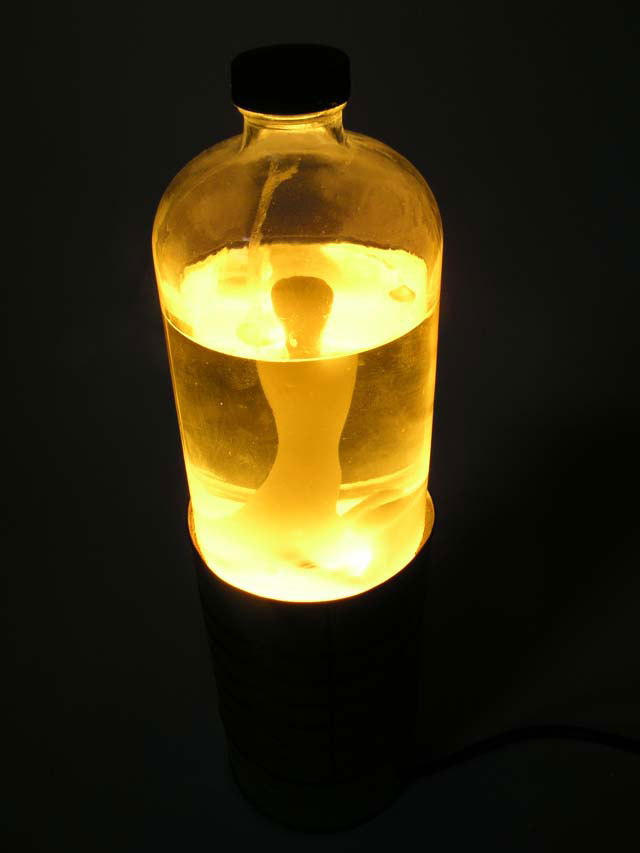 projection table
2006
Renders for a self-contained battery powered projection apparatus.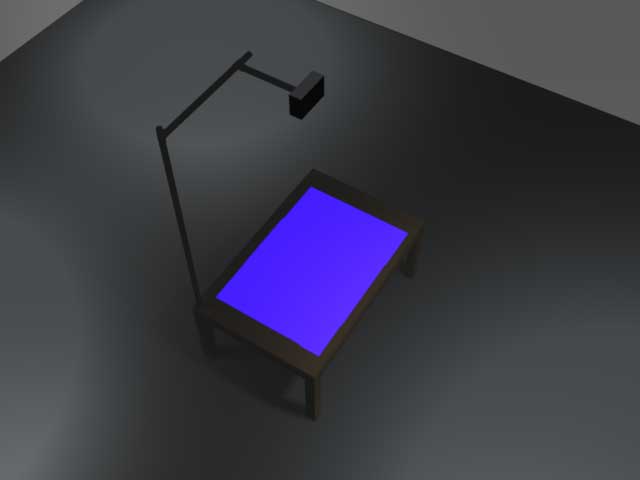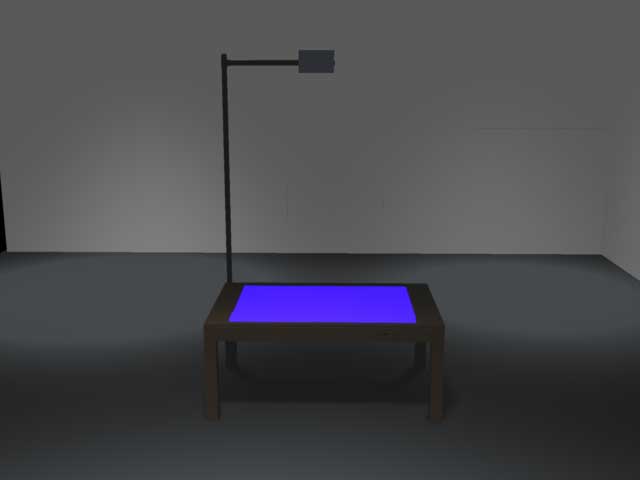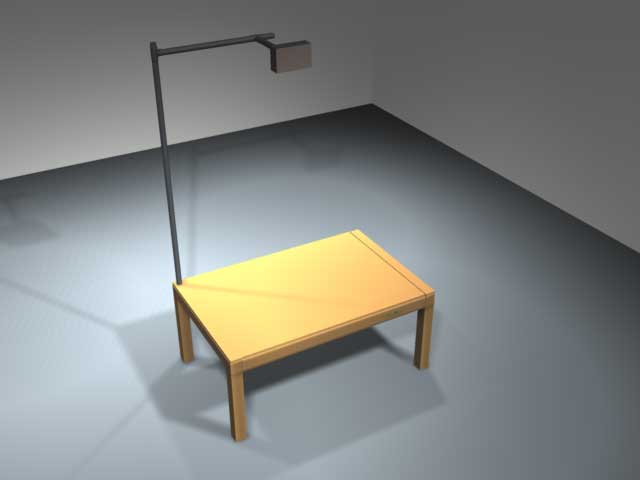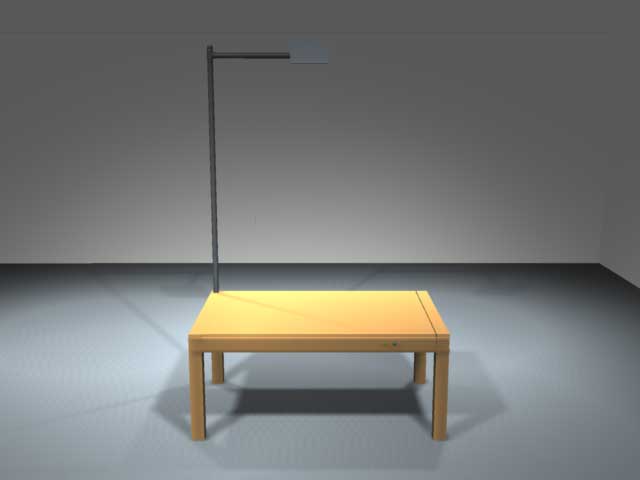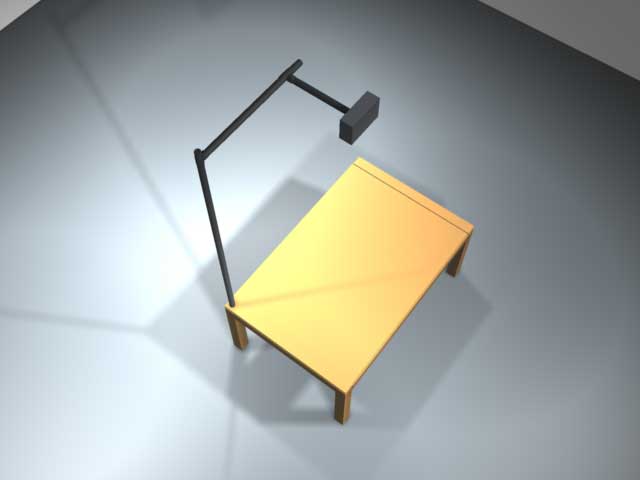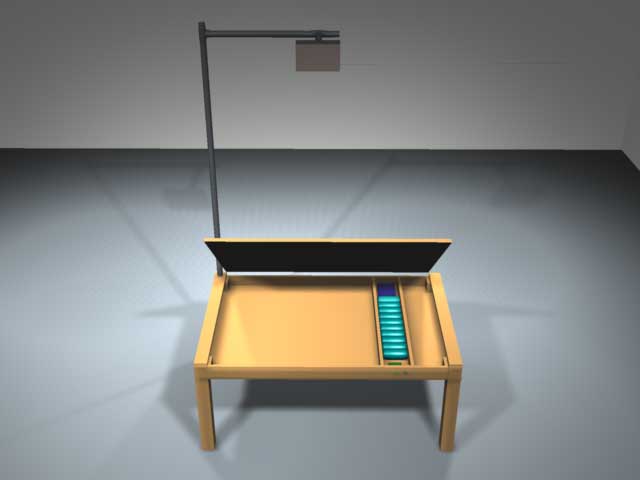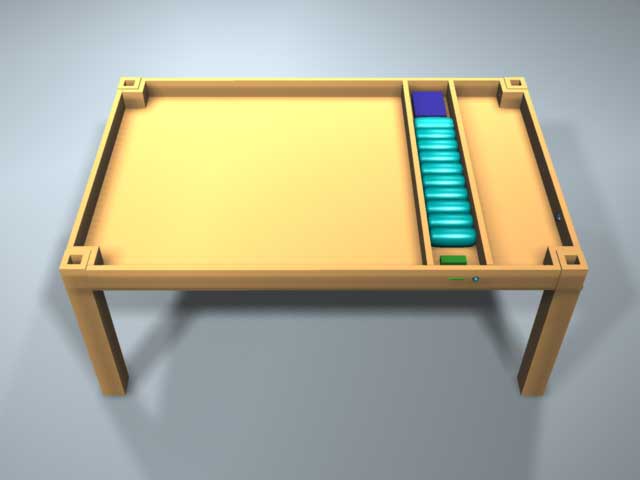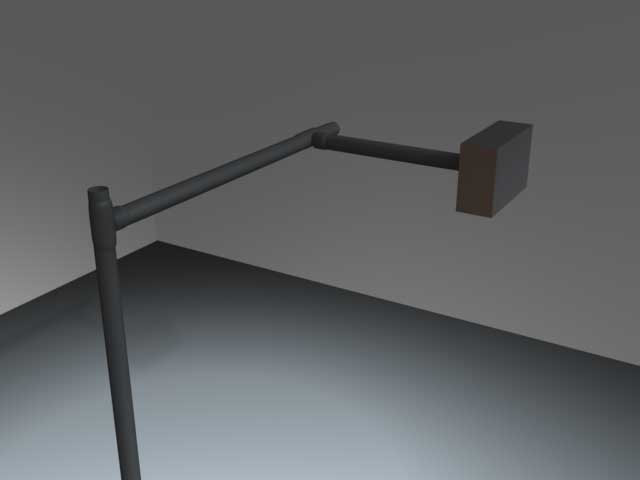 light meter
2006
Here is a nifty little program I wrote that uses a photocell to take light reading. After working with the patterns I had developed prior, I used certain portions of that code to correspond to the photocell reading, per the graphic beneath the text. I used RCTIME to take readings from the capacitor inline with the photocell.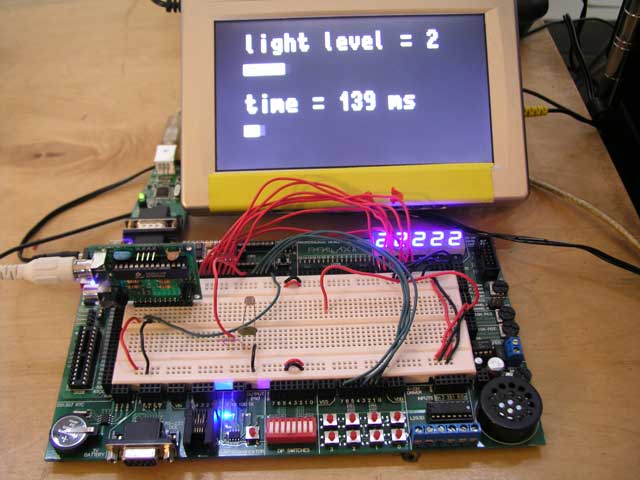 audio-lite box
2006
Plays line-level audio, adjustable brightness and volume. Two fluorescent bulbs, two inverters, some LEDs, some AAs and an op-amp.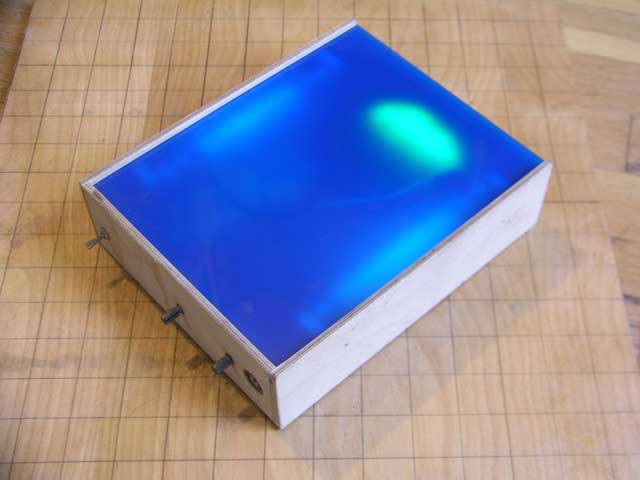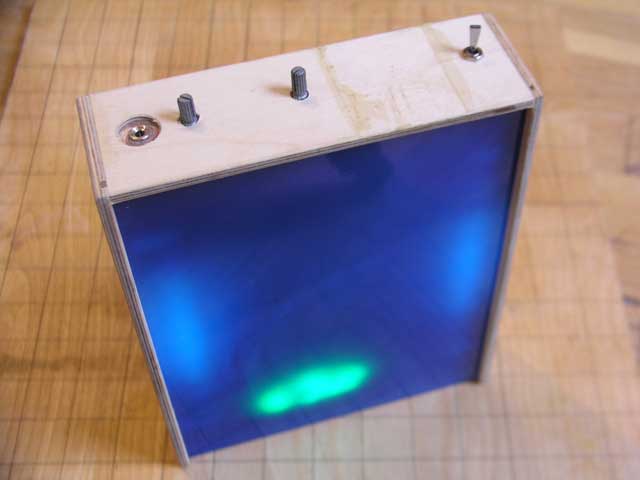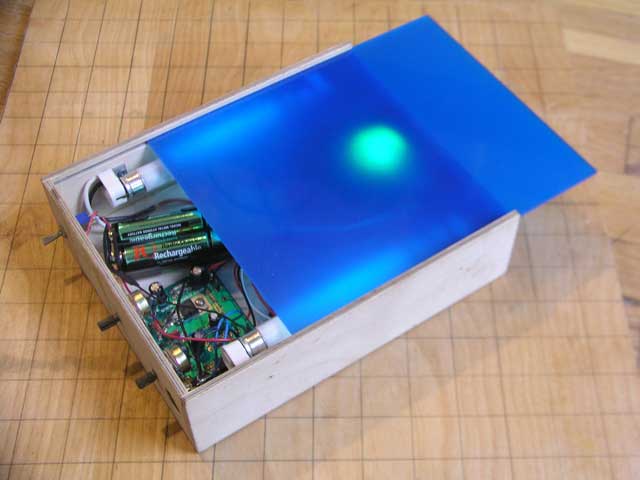 speaker box
2006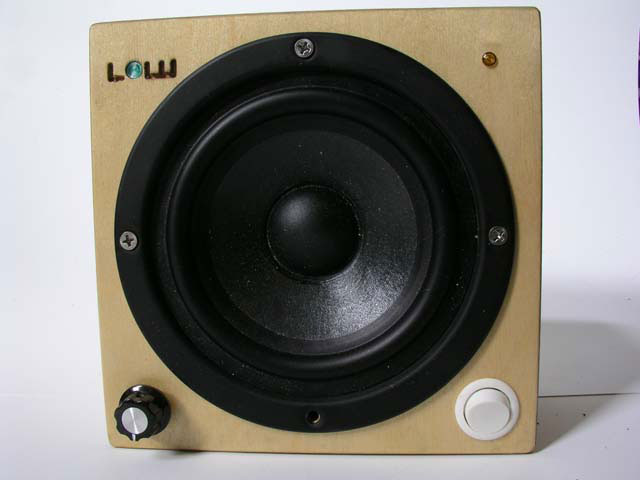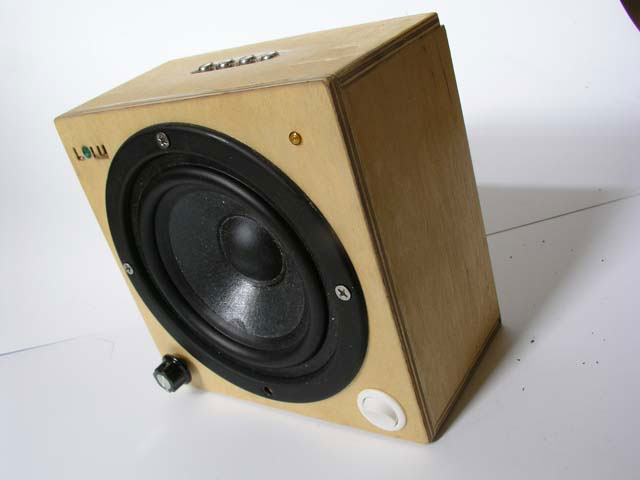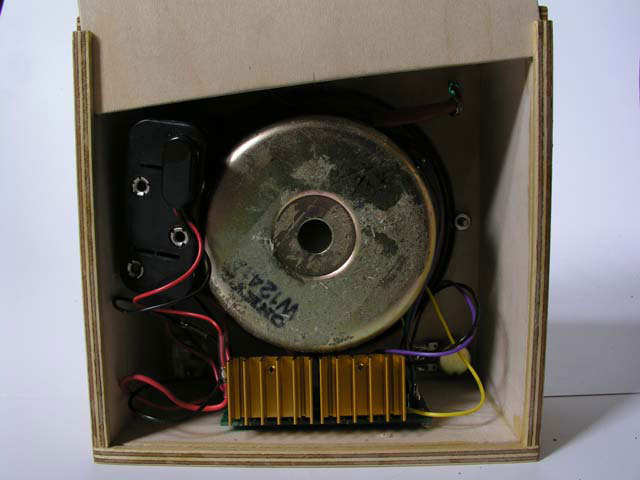 resin embedded CRT
2006
This isn't all together yet, but for now...
I built a mold box for the tube, and poured it in several layers. This was an experiment to see if the tube would implode when the resin set. Luckily, nothing happened, and the tube still functions through all the nasty resin. I had to be sure all the wiring was accessible, so I tied all the lines neatly out, before I poured the resin.
Next thing to do is sand and polish, then hook it up. It's heavy.
Reminds of those prehistoric bugs stuck in amber.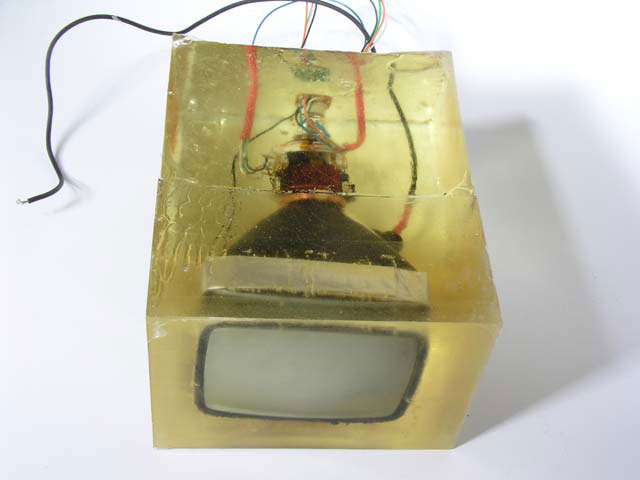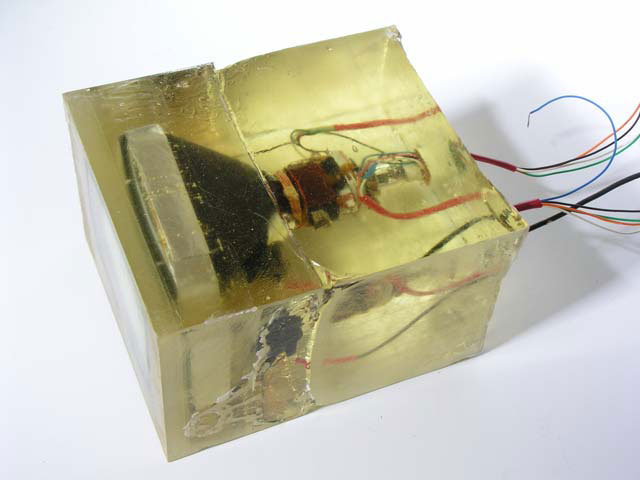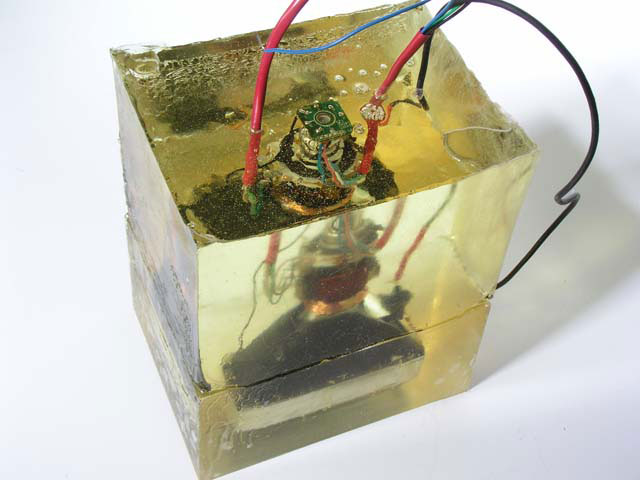 condensation lamp
2005
I always liked looking at rain drops trickle down the window on a rainy day, so I thought why not try to highlight that moment. Here I setup a test to see how I will go about this. On top of the beaker is a convex lens, and when the room reaches a certain temperature the water collects on the lens nicely. Its acting somewhat like a simple distiller right now.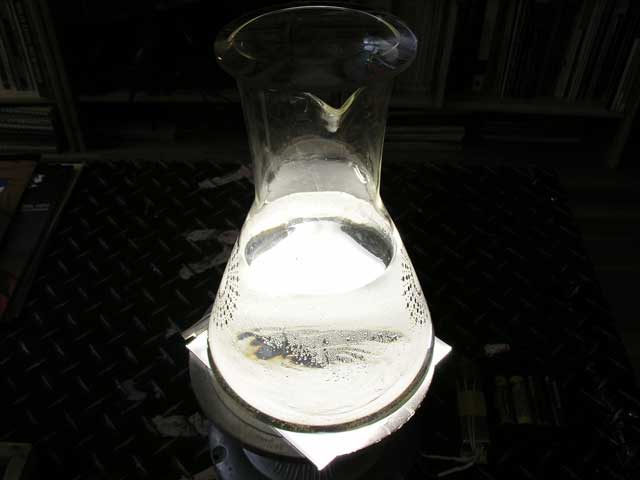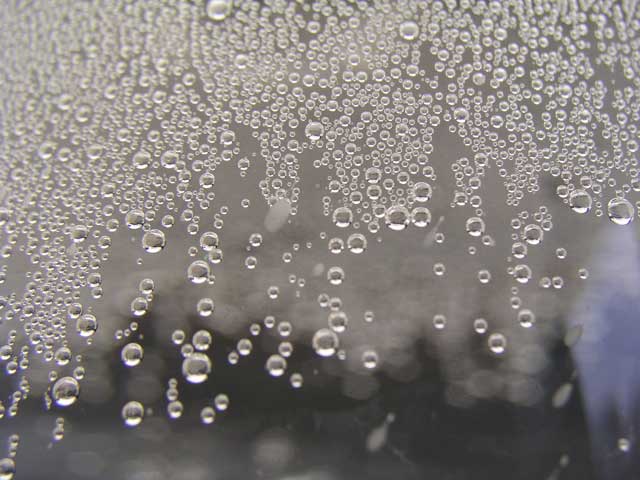 plamp
2005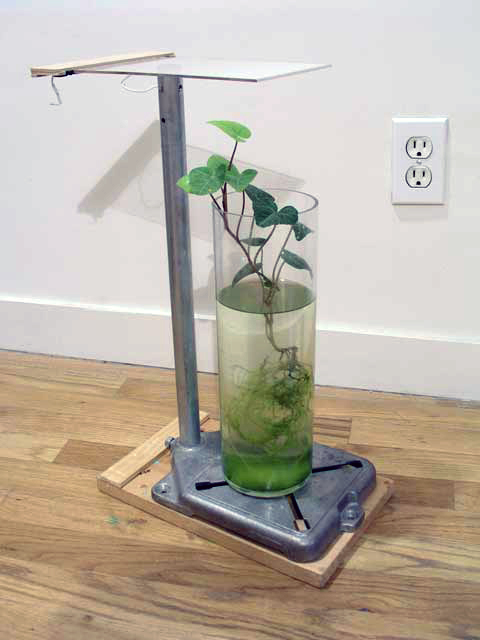 Mockup of a lamp for plant with found objects.