line drawing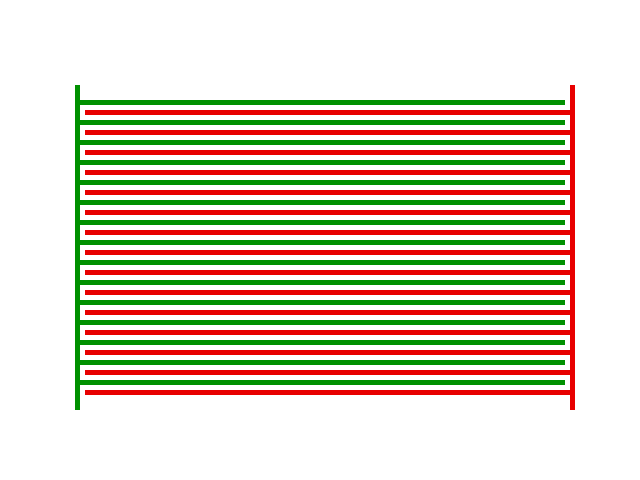 stackable plate capacitor
Playing around with capacitor designs.
white = dielectric
orange = positive plate
blue = negative plate
This made me think about a capacitor as an architectural structure. Could a parking garage conceivably be converted into a massive capacitor, large enough to store the energy from a lightning strike? I guess as long as steel rods were not embedded in the structural concrete. I don't know what the insulating properties of concrete are, but I am assuming that the concrete could be mixed specifically for this purpose.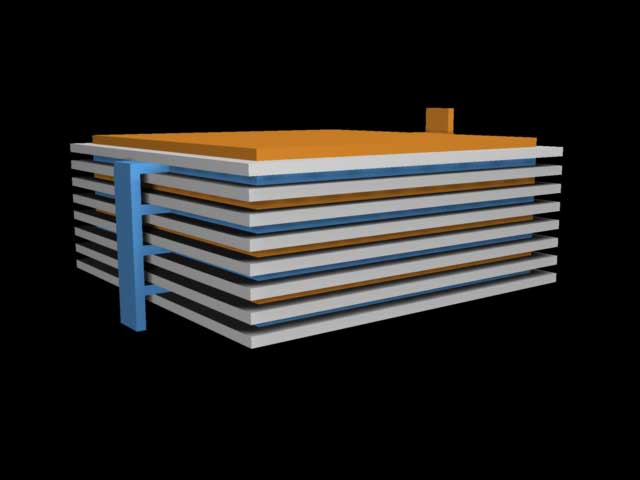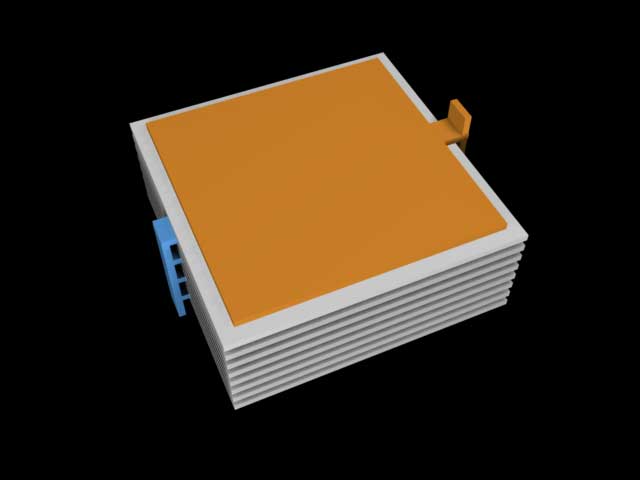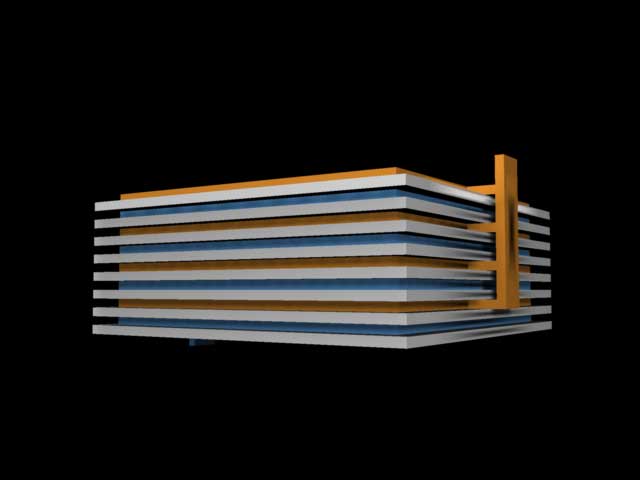 Here I smoothed the out the corners so as to lessen chances of breakout if these were to be employed for very high voltages. Looks pretty much like the plate design from a lead acid battery. To improve capacitance even further the plates should have a large a surface area like a sponge.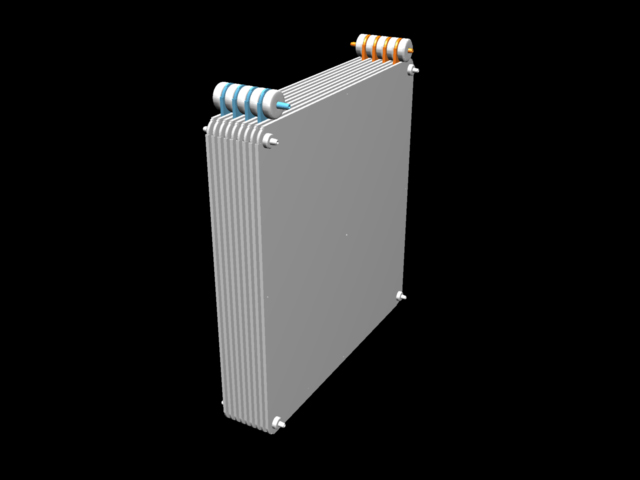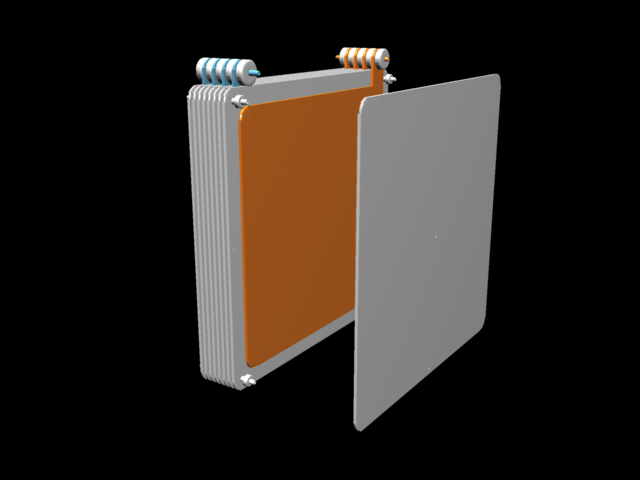 Depending on the application the materials can change but the initial design can most likely stay the same.
capacitive sense pads
Some track pads removed from various devices. I removed these to get a sense of the different design configurations of track pads. Next is to get my hands on a Wacom tablet. Guess what the middle one is.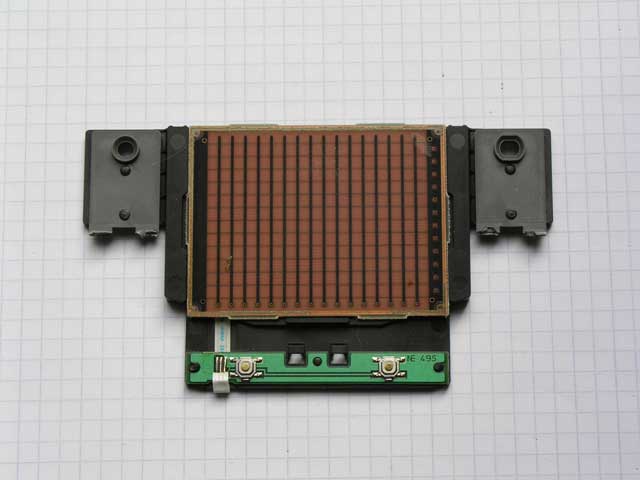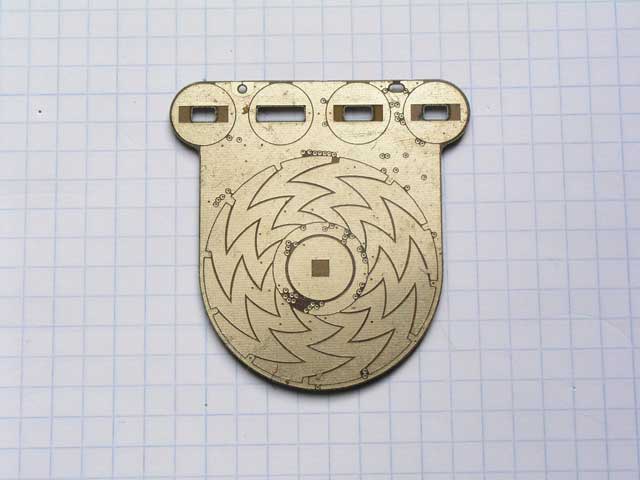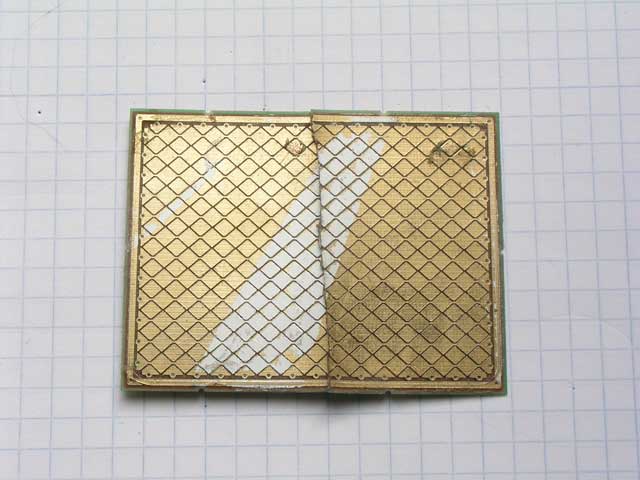 QT113-D Touch Sensor
Bread boarded circuit for touch sensor.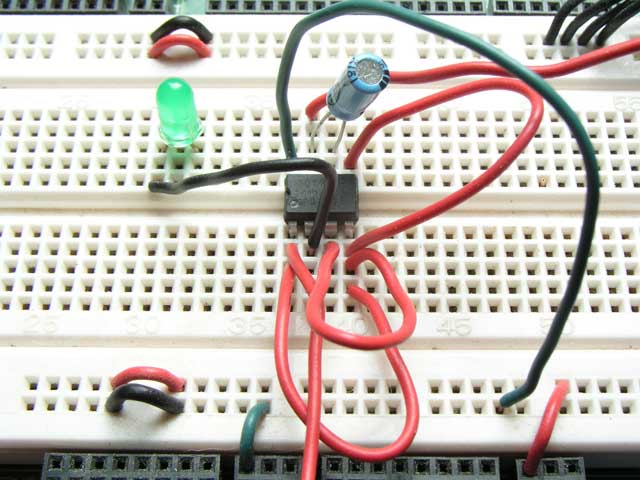 A capacitance sense touch pad for 48 keys. I forget what chip it is. This is probably my finest etch with breakout traces at 1/32 inch, and my first attempt at mounting a surface mount component.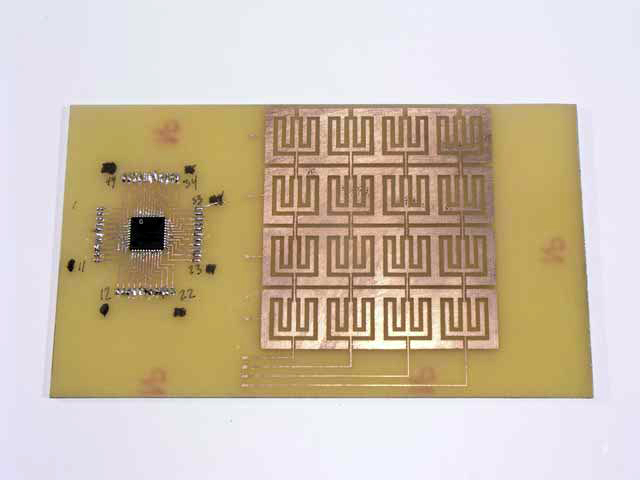 Leyden jar
Here is a small Leyden jar, without its outer conductor, and filled with glass spheres.